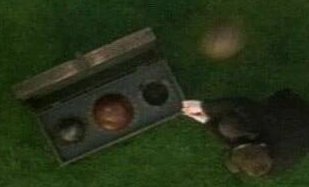 Bludgers, Quaffles, Snitches, Oh my! Learn the rules of Quidditch!

Look! It's the Golden Snitch! Somebody catch it! Keep your eyes peeled because you never know when WWN might host a game, and you may be the one seeking it...
Articles
How RPGs Can Play Quidditch
Quidditch for Muggles
Players looking for TEAMS!
How WWN Can Cover Your RPG's Quidditch Games!
The WWN Chatroom